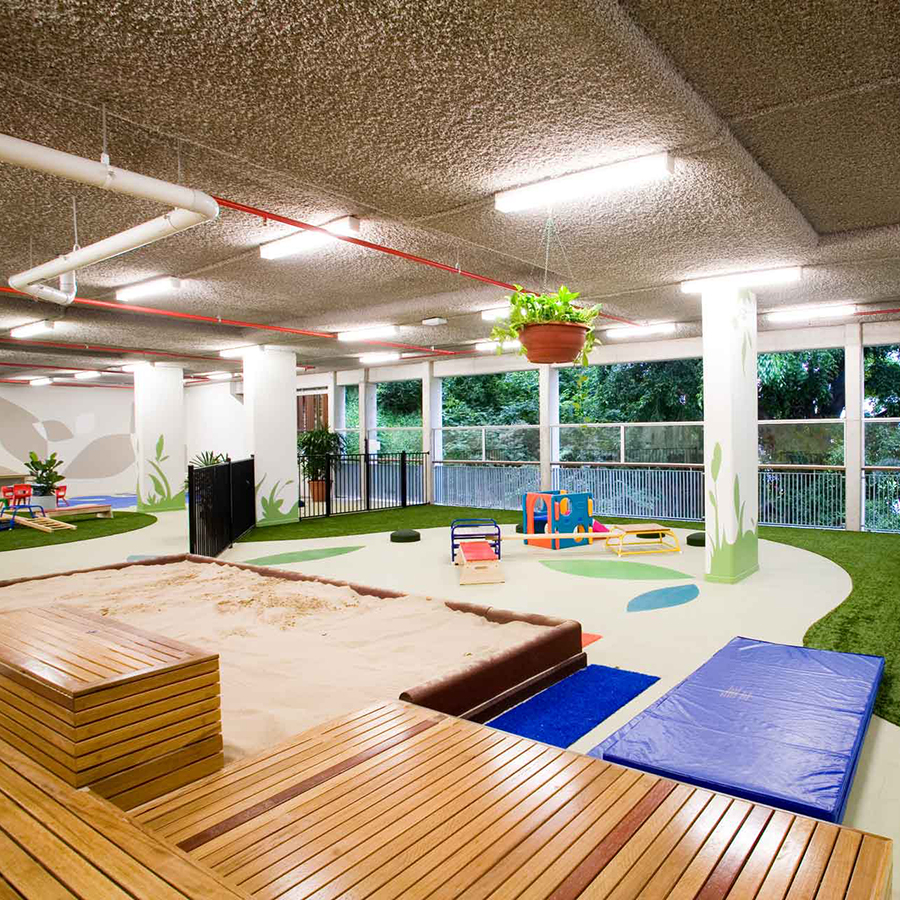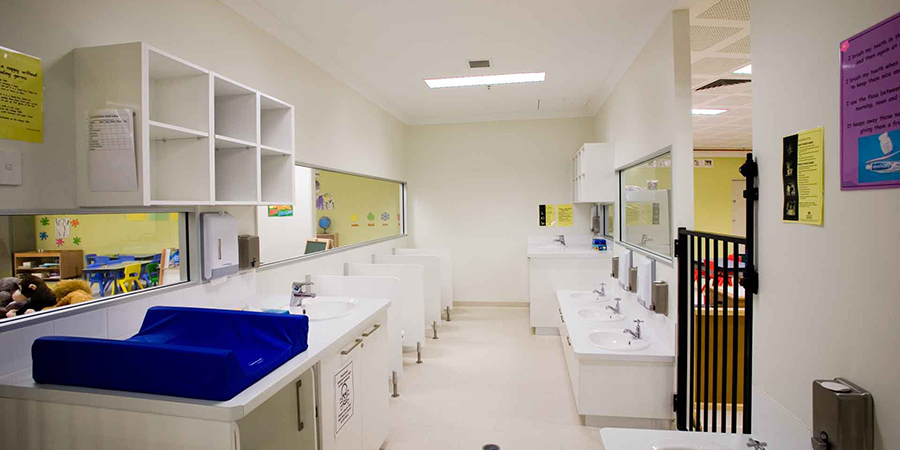 DODGE LANE CHILD CARE CENTRE
Child Care
---
Client:
Ramsay Bourne
Location:
Brisbane CBD, QLD
Completed:
2008
Construction Budget:
$700K
Project Description:
Dodge Lane was constructed in an existing tenancy one floor above ground level. This presented numerous challenges through the design process.
Firstly, being an inner-city site, floor space was at a premium, and the design had to maximise spatial efficiencies to provide the required area for 75 children. The response minimised the size of auxiliary rooms and positioned them in between major rooms so functions could be easily shared. This permitted the largest possible area for the kids to use as play space.
Secondly, as the site was originally designated for commercial use, the whole of the tenancy was enclosed without any outdoor area. The design removed most of the windows from the side of the building that didn't face a busy road, and created a verandah-like active play space with access to fresh-air and breezes. Internal plants, turf, and warm timber materials enhanced the connection between this space and the outdoors.
Lastly, the depth of the tenancy result in some play rooms being positioned far from natural light sources. To counter this, the rooms were designed with large glazed walls facing into the centralised verandah space, giving each one a connection to the view and natural light outside.